Keep Calm, Buy Wine Online
**A note from our co-founder, Dustin Wilson MS:
To our dear guests,
We're living in a crazy time that none of us could have planned for. Although it can be daunting to wait in the unknown, rest assured that we will get through this and we are in this together. Here at Verve Wine, we're planning to continue with our regularly scheduled program, bringing you pro-tips and stories about good wine and those who make it. There's no time like the present to continue supporting our industry worldwide. Stay strong, be safe, and drink well!
Cheers,
Dustin
In the digital age in which we live, accessing products and information has never been easier, and shopping for wine online is no exception. Purchasing wine online provides tons of additional benefits for those looking to dive deeper into the world of viticulture and vinification. From customized experiences to convenient delivery to finding your wine tribe, we've rounded up six reasons why shopping for bottles online is basically the best thing ever. Simply shop, sip, and share your experiences with the world-- we can't wait to see what you drink next!
Customized Experience
In an age where Instagram, iMessage, and social media culture reign king, it's no surprise that most of us feel extremely comfortable interacting online. With a number of sites hosting interactive shopping functions and live chats, asking questions to lead yourself to the perfect bottle(s) of wine has never been easier. Simply browse at your leisure, load up your cart, and consult your personal online wine expert as much as you need. You can even sip on a delicious glass of vino while choosing your next bottle from the comfort of your own couch! Now that's what we call the best of both worlds.
A World of Information
Shopping for wine online means a world of information is waiting at your fingertips. Rather than acquiring minimal details from a bottle label, shopping online provides access to more complex materials on producers, vinification techniques, and tasting notes. Distributor, importer, and magazine/journalism websites also open the door for acquiring additional wine specific info. We recommend finding a wine shop with a regularly updated educational tool for curated producer profiles, how-tos, explainers, food and wine pairing guides, and more. When it comes to shopping for and learning about wine on the internet, the world is truly your oyster.
Find Your Tribe
Perusing the online world of wine social media allows you to find a tribe of drinkers who imbibe just like you do. Hashtags, Facebook groups, and other media functions have been bringing people around the bottle for years now, and we truly feel that this is one of the most exciting and interactive times to be alive and drinking wine. You can even DM a producer you love and let them know how much you've enjoyed their bottles! (We actually recommend doing this, as small producers love hearing positive feedback from their followers.) Find your tribe and let the good wine roll.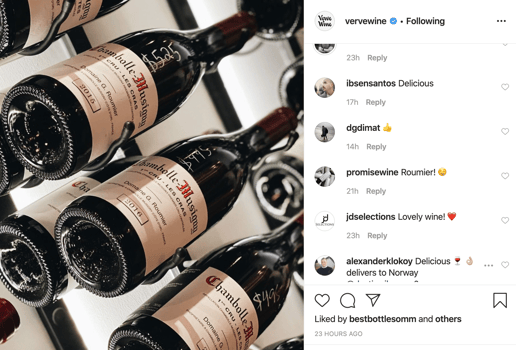 Discover New Things
Although sifting through wine shop shelves always promises a good time, browsing through an online inventory opens the floodgates to the heart and soul of a shop's selection. For those who already know what they like, filtering down to a specific region, producer, or variety is as easy as a click of a button. Just like that, a whole new world of wine is revealed.
Perhaps you love Gamay and have only been delving into the world of Beaujolais. By browsing a shop's Gamay selection online, you may stumble across an expression from California's North Coast or New York's Finger Lakes region that you've never seen before, simply because you never ventured into the New World section(s) of your local shop. Shopping online can be the easiest way to discover something new within a wine 'comfort zone' that you already know you love.
Getting Bottles Home Has Never Been Easier
Wine shopping online provides some seriously efficient ways for getting bottles straight to your door, especially for urban dwellers without cars. City residents are often limited to purchasing only what they can carry, though with online shopping, the possibilities are endless. Many wine shops offer free local or city-wide delivery with a minimum purchase order, as well as flat rate shipping on orders totaling specific amounts.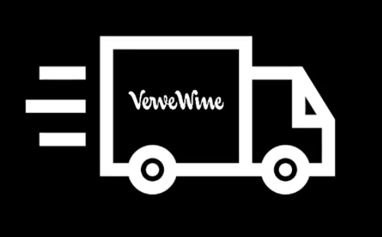 Continued Experience
Best of all, shopping online means that the party never ends. Sites and social media are open 24/7, which ensures that the community is constantly sipping, savoring, and speaking about something wine-related at all times. Once you've received your order, there's no time like the present to pop, sip, and share the wealth with your tribe over social media. Shopping and sipping online has never been more fun, community-driven, or accessible. Count us in!
---