5 Tuscan Producers You Need to Know
Emerald hills, savory local delicacies, and the sweet notion of dolce far niente are just a few reasons why Tuscany is seen as the unofficial gateway into the vast world of wine. Countless enthusiasts can mark an epic trip to Tuscany-- or even simply an indelible experience with one of the region's bottles-- as the beginning of their deep dive into the rabbit hole of wine. Regarded for signature savory Sangiovese, this glorious Italian region is home to some of the world's greatest winemakers, though knowing who to drink from is key. Get to know the Tuscany we love through these five legendary producers, here.

Stella di Campalto
Originally known as Podere San Giuseppe, Stella di Campalto has been making waves across Tuscany since 1910. After surviving abandonment post WWII, Stella's family purchased the forsaken property and revived its vineyards back to life. Today, the estate comprises 13.5 hectares (5.5 of which are under vine) and has been certified organic since 1996. Stella was also one of the first producers to become certified biodynamic in Montalcino (the estate is located just outside of Castelnuovo dell'Abate in the southeast corner of the appellation).
Stella di Campalto takes a rather radical approach to viticulture and vinification, choosing to forego some of the appellations less-strict regulations and implement higher standards for their wines. Her wines are released much later (2+ years) than other neighboring producers' bottles, as they believe that this is key to integration and balance. Stella wines ferment exclusively with native yeasts, and all vinification processes are done by gravity. Although Stella Brunello is known for its elegance, ageworthiness, and terroir-reflective nature, it's the estate's Rosso di Montalcino that continues to wow us with its pristine and precise nature. For collectors looking for something unique (or for those simply looking to elevate their pizza night in), these wines are just the ticket.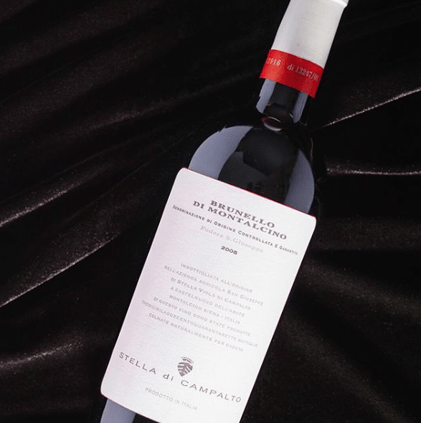 📸: Verve Wine
Pian dell'Orino
When it comes to top-notch viticulture in Montalcino, Pian dell'Orino is at the helm. The estate was one of the first certified biodynamic producers in the region, which paved the way for neighboring wineries to also cultivate their vineyards in such a way. Simply put, the Pian dell'Orino team is made up of pioneers for honest farming and we can't get enough of what they're bringing to the region.
Pian dell'Orino is owned and operated by Caroline Pobitzer and Jan Hendrick Erbach, two passionate winemakers that seek to produce harmonious and elegant wines that respect the environment around them. The duo's six hectares of vines are cultivated as one thriving ecosystem, with sustainability and responsible farming placed at the forefront of all viticultural decisions.
Neither Caroline nor Jan are native to Tuscany, though Caroline's Sud Tyrol based roots and Jan's German background bring a dynamic twist to this traditionally Tuscan estate. Harvests are done by hand, fermentations are executed with native yeasts, and large oak botti are used for aging. In addition to classic Rosso and Brunello bottlings, Caroline and Jan also cultivate small amounts of Cabernet Sauvignon and Merlot for their Super Tuscan (Piandoino) bottling. Pian dell'Orino's wines are known for their balance, depth, and unforgettable texture. We truly believe that these are some of the most exciting Tuscan reds on the market today.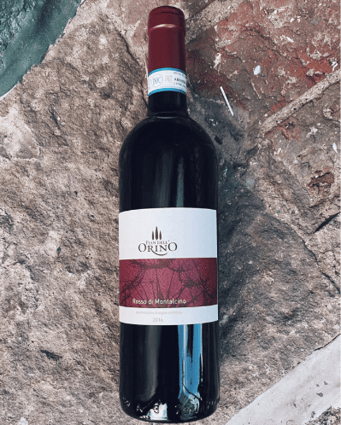 📸: Verve Wine
Il Borghetto
Il Borghetto's winemaker Antonio Cavallini marches to the beat of his own drum. In addition to organically farming his 12 hectares of land (5 of which are dedicated to vineyards), Antonio willingly stepped away from the Chianti Classico DOCG and now bottles his wines under the larger regional IGT designation for the sake of freedom in the vineyards/cellar. For Antonio, producing honest wines is his first priority-- and we're glad he's stuck to his guns thus far.
Aside from following his own viticultural and vinification path, Antonio also chooses to bottle his wines in Burgundy bottles (as opposed to the standard Bordeaux bottle), much to the consortium's chagrin. And his well-executed defiance doesn't stop there. In the cellar, Antonio includes large amounts of whole clusters in his fermentations, which is a rather rare practice in Italy. Fermentations are done with native yeasts in concrete or plastic containers and minimal intervention is used in the cellar. Antonio refuses to use any form of pumps in his cellar and does all of his work via gravity. Il Borghetto wines are known for their finesse and freshness, as well as their herbal and floral-driven aromatics. These wines are juicy, silky, and insanely easy to drink. For traditional Italian red lovers looking for something radical, these wines are for you.
Fèlsina
For benchmark Chianti in a sea of mass-produced options, look no further than Fattoria di Fèlsina. The Fèlsina name has long been a staple in Tuscany's viticultural scene and continues to stick to their traditional vinification mentality, despite the new wave of 'modern' winemaking that has entered the local scene. In a time where other local varieties (including white grapes) were permitted in the blends of Chianti, Fèlsina stuck to their instincts and championed Sangiovese.
Today, Fèlsina still exclusively uses massale selections of Sangiovese from old vine cuttings hailing from their prized old vineyards. All farming is done organically and only a touch of new oak is used in the cellar. Although the wines are a bit tannic in their youth, Fèlsina's Chianti cuvées are known for their bold yet balanced flavor profiles, as well as their ability to age. The wines tend to be dark fruited and smoky, marked by integrated soil-driven undertones and nuanced aromatics. For Montalcino lovers looking for cream of the crop Chianti, this producer is the answer.
Isole e Olena
The De Marchi family members have been pioneers of varietal Sangiovese wines long before it was fashionable. Originally purchased in the 1950s, Paolo De Marchi took over the estate from his parents in 1976 and is still heading production today. Paolo saw the potential of varietal Sangiovese since day one at the estate. While others continued to mix additional varieties with their Sangiovese, Paolo extensively dedicated his time to understanding the ins and outs of this special variety, as well as how to impeccably craft it in the cellar. Paolo produced his signature varietal Sangiovese ('Cepparello') for the first time in 1980, which made him only the second producer in the region to do so (right behind the legendary Montevertine).
Since the early '80s, Paolo has become one of the most legendary stewards of the Sangiovese variety in all of Italy. Isole e Olena is made up of two connected estates in Chianti and comprises 290 hectares of land, 53 of which are dedicated to vines. Although Paolo's passion lies in his Sangiovese vineyards, small amounts of Cabernet Sauvignon, Syrah, and Chardonnay are also planted at the estate. With 40+ years of experience, Paolo is unsurprisingly putting out some of his best bottles yet, and we are so excited to work with the fruits of his labor. Not sure what to pop for Sunday supper? Anything from Isole e Olena is a solid choice.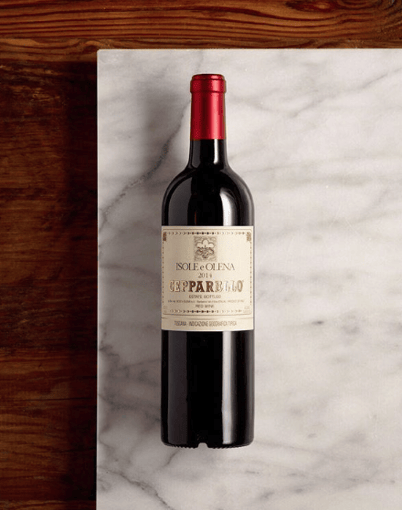 📸: Verve Wine
---