5 Pantry Staples to Have on Hand at All Times, According to a Michelin-Starred Chef (And the Wines to Drink With Them!)
Now more than ever, wine drinkers across the country are preparing their meals at home -- which means grocery store pickings are pretty slim. So when supplies are short, maximizing the use of basic ingredients is key. What better time than now to get innovative with at-home pantry staples? We've enlisted the help of our in-house Michelin-starred chef Austin Johnson (formerly of Frenchie, now of Goodman's Bar) to walk us through his five must-have ingredients for cooking at home, wine pairings included. Indulging at home never tasted so good!
Soy Sauce
Johnson reveals that he has been making a lot of at-home teriyaki while staying at home. "I like to mix equal parts water and soy with a bit of sugar and reduce it over sliced steak, chicken thighs, or pork chops," he says. Johnson notes that using mushrooms or vegetables works well, too. "Also, have a rice cooker. This is the quickest and most consistent way of cooking rice."
Recommended Wine Pairing: Pairing wine with teriyaki sauce requires taking both the sauce and the base into consideration. Here, the high levels of acidity and fruit-forward nature of rosé would be a great choice for pairing with chicken or vegetable teriyaki. For heavier meats, Pinot Noir makes a great match. And when all else fails, look no further than Champagne. The high levels of acid and minimal amounts of RS will perfectly complement this go-to homemade sauce, no matter what the base may be.
Ginger & Garlic
"[Ginger & garlic] is something I always had on hand at Frenchie," says Johnson. He recommends using a microplane or fine grater to create a mixture of equal parts of the two ingredients, then covering the paste with olive oil to prevent oxidation. "I take a spoonful and add it to a hot sautée pan of vegetables," he says, suggesting broccolini as a great base. "When the broccolini is 95% finished, add a spoon of the garlic & ginger paste and sautée it until golden brown, then add a squeeze of lemon juice on top to prevent it from turning too brown."
Recommended Wine Pairing: The savory yet sweet nature of garlic & ginger paste needs something equally rich and acidic to stand up to it -- enter Chenin Blanc! The unctuous fruit-forwardness and ripping levels of acid make this variety the perfect pairing for this homemade condiment.
Harissa
Johnson recommends hitting a local spice shop and stocking up on this North African hot red pepper paste. "It has more depth than sriracha and is far spicier," he says. "I love to use it to make aioli, or you can mix it with yogurt and toss with roasted carrots and toasted pistachios." For those looking to add a little heat to their at-home cooking, look no further than this savory spice.
Recommended Wine Pairing: You know the drill here. Where there's heat, there's Riesling. Choosing an off-dry bottle of Riesling will provide ample amounts of acidity and RS to match the heat factor of this North African staple.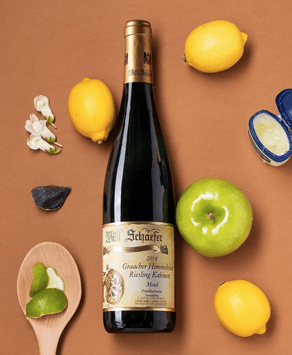 📸: Verve Wine
Avocados
Johnson loves keeping avocados on hand, as they can be worked into breakfast, lunch, and dinner recipes. "I love a breakfast burrito with fresh avocado or a little tequila happy hour with some guacamole," he says. In the midst of quarantine, the saying 'it's 5 o'clock somewhere' has never rang truer.
Recommended Wine Pairing: When the mood for happy hour strikes, whip up some homemade guac and wash it down with a salty, sea-influenced glass of Albariño. As much as we love margaritas, popping the cork on a saline-tinged bottle of Albariño provides the same level of salty refreshment with much less prep.
All-Purpose Flour
All-purpose flour might just be the most imperative (and versatile) ingredient to keep on hand for prepping meals at home. "All-purpose flour is great for basic pasta doughs, gnocchi, and basic breads recipes," says Johnson. "I always have flour and yeast [on hand] for when I'm craving a warm batch of focaccia." Whether homemade spaghetti, sourdough, or pizza night in is your jam, one thing's for sure: having all-purpose flour on hand is a great place to start.
Recommended Wine Pairing: Where there's red sauce, there's Sangiovese. Whether Chianti, Rosso di Montalcino, or big-boned Brunellos are more your style, the high levels of acid, moderate tannins, and tomato-tinged flavors of this signature Tuscan variety make it the perfect pairing for homemade red sauce in all of its forms. Sunday supper at home never tasted so good!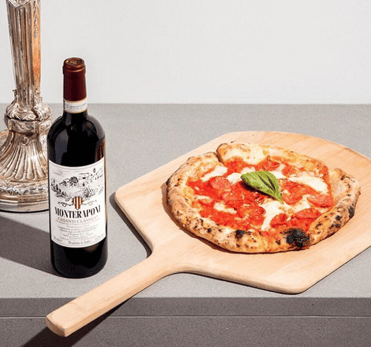 📸: Verve Wine
---